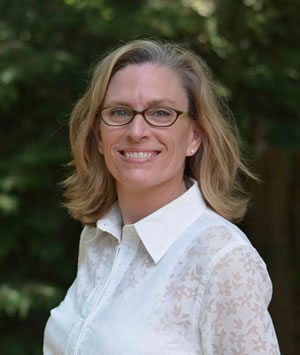 HELLO.
MY NAME IS MONA BOSTICK.
I am a Registered Dietitian Nutritionist living in Greensboro, North Carolina. I help people overcome nutrition obstacles and help them meet their nutrition and wellness goals.
___________________________
Education:
Bachelor of Arts in History, University of North Carolina Greensboro
Bachelor of Science in Nutrition, University of North Carolina Greensboro
Dietetic Internship:
University of North Carolina, Greensboro
Professional Credentials and Affiliations:
Registered Dietitian, Academy of Nutrition and Dietetics Commission on Dietetic Registration
Licensed Dietitian Nutritionist, North Carolina Board of Dietetics/Nutrition
Certified Specialist in Oncology Nutrition (CSO)
Level 2 Certificate of Training in Adult Weight Management: 2014
Vegetarian Dietetic Practice Group
Oncology Nutrition Dietetic Practice Group
Nutrition Entrepreneurs Dietetic Practice Group
Weight Management Dietetic Practice Group
ABOUT FOOD MATTERS 365  

dietitian
I began Food Matters 365 in 2014 with the desire to work more closely with clients than an inpatient clinical setting would allow. With constantly evolving and often confusing nutrition recommendations present in the media it is very easy to experience information overload. I am passionate about helping clients overcome nutrition obstacles as well as debunking diet myths and fads while providing education and guidance on how to make healthy and sustainable food choices.
I am glad you found my website! My hope is that through a blog post, wellness workshop or seminar, lunch & learn or private nutrition coaching session, I can help get you started on your path to health and wellness.
A LITTLE MORE ABOUT ME…

 

dietitian
I am a wife and working mother of two teenage boys. I know firsthand the challenges of getting a nutritious meal on the table everyday.
I am a member of a blended family by which I mean that I have been a vegetarian for 30 years but have been happily married to a committed carnivore for 18 years. I know how to peacefully and supportively coexist. I make meatloaf.
I worked more than 15 years in the restaurant business, most of this time was in a small locally owned restaurant. This is where I developed a firm foundation in the language of food and it is here that I would say that I became a "foodie". I love to cook, love to read cookbooks and I love to eat!
I returned to school to gain a foundation in the science of nutrition. I obtained an BS in Nutrition, completed a dietetic internship and worked for 3 years as an inpatient clinical dietitian working primarily with Leukemia, Lymphoma and other cancer patients.
I am a bladder cancer survivor living with relapsing remitting multiple sclerosis (RRMS).  I am acutely aware of the challenges posed by evolving science and confusing nutrition recommendations that seem to change every single day. Today, I am grateful that my health is good and I work daily to maintain my optimal health.
I have been caregiver to family member with lung cancer and understand the unique nutrition challenges faced by caregivers.
My professional clinical experience along with my personal experience as a patient and a caregiver has left me with the desire to help people avoid preventable diseases as well as improve quality of life while living with chronic disease. I believe nutrition plays a role in this.
In my spare time I enjoy gardening, cooking, walking, dyeing fabric and making quilts.
I am not the food police! As a general rule I opt out of food fights and nutrition extremes or "diets". I believe that the way to optimal nutrition is through personalized, sustainable lifestyle changes rather than strict, inflexible and perhaps unrealistic dogma.  I would love to help you achieve your personal nutrition goals and achieve your optimal health!
But enough about me, how can I help you?